About Jason Shellen
Jason has built a distinguished career as a founder and product strategist. Most recently as head of Platform at Slack, the messaging app for teams, Shellen was responsible for leading the development of Slack's platform strategy and partner ecosystem. Prior to Slack, he founded Hike Labs, which was acquired by Pinterest, where he went lead a Core Product team before joining Slack.
As a business development director and product strategist at Pyra Labs, he was part of a revolution in mass communication with Blogger which was sold to Google in 2003. During his tenure at Google, Jason started the Google Reader project as the founding product manager, worked on a plug-in hybrid project for Google.org and helped acquire companies like Feedburner, Picasa & Measure Map.
After leaving Google, Shellen founded Thing Labs in 2008 and created social tools Plinky, Brizzly, the Brizzly Guide, & Let's Be Trends. In September 2010, Thing Labs merged with AOL and Shellen became VP of Product heading up the AIM & Messaging Group at AOL and guided in the relaunch and rebrand of AIM. In 2013, Shellen co-founded Boxer, a new market leading mobile application that changes the way people interact with email. He advises and mentors several companies and organizations and holds patents on feed and social media technologies. In the last few years he has been named to Business Insider's "Silicon Valley 100" list, a compendium of people in the Valley who have "done the coolest things".
After five years of service, Jason stepped down from the Board of Regents at his alma mater, St. Mary's College of California where he received his Bachelor of Arts in Fine Art in 1996. Shellen resides in Lafayette, California with his wife Allison and their two sons.
Photos approved for press use: large image (smiling) or large image (business gaze). Photos by: Helena Price
Press and Speaking Engagements
Jason speaks on a wide range of subjects from product management, design & the future of communication to entrepreneurship and how large companies like Google think. If you want to get in touch for a speaking engagement, quote or interview please get in touch.
Past interviews with:
The New York Times, Esquire, The Wall Street Journal, Buzzfeed, AllThingsD, CNN, CNET News, Wired News, Reuters, Associated Press, LA Times, Techcrunch, Inside.com, VentureBeat, GigaOm, Bloomberg, Gizmodo, Vator.tv, Read Write Web, Jupiter Research, Security Focus, Guardian Unlimited, The Economist, Business Week, Wireless Week, Fortune, Fast Company, This Week in Startups, UsesThis, Red Herring and Tech TV. Recent items can be found on Google News.
Past speaking engagements:
Haas School of Business at UC Berkeley, Supernova, The Syndicate Conference, O'Reilly Web 2.0 Summit SF & NYC Expo, Gnomedex, SXSW Interactive, Techcrunch Disrupt, Seybold, Search Engine Strategies, Unilever Corp, eCommerce SIG, Weblog Business Strategies Conference, PlanetWork, Elearning Forum and the Blog World Expo.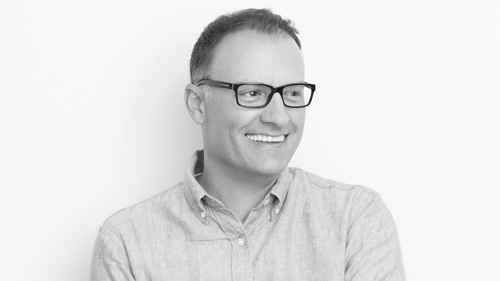 I'm all over the web.
Follow this blog by feed or email and never miss a post.